vStream Sponsors IMR Energy Symposium 2019
vStream are proud to announce our sponsorship of The Energy Symposium 2019. The Energy Symposium takes place on March 1st in Cong, Co Mayo. This event is hosted by Irish Manufacturing Reseach (IMR). Irish Manufacturing Research is an independent Manufacturing and Industrial Energy Efficiency Research Organisation focused on delivering solutions to manufacturing. Their research aims to improve productivity, efficiency and sustainability positioning Ireland to achieve global leadership in advanced manufacturing through applied relevant research.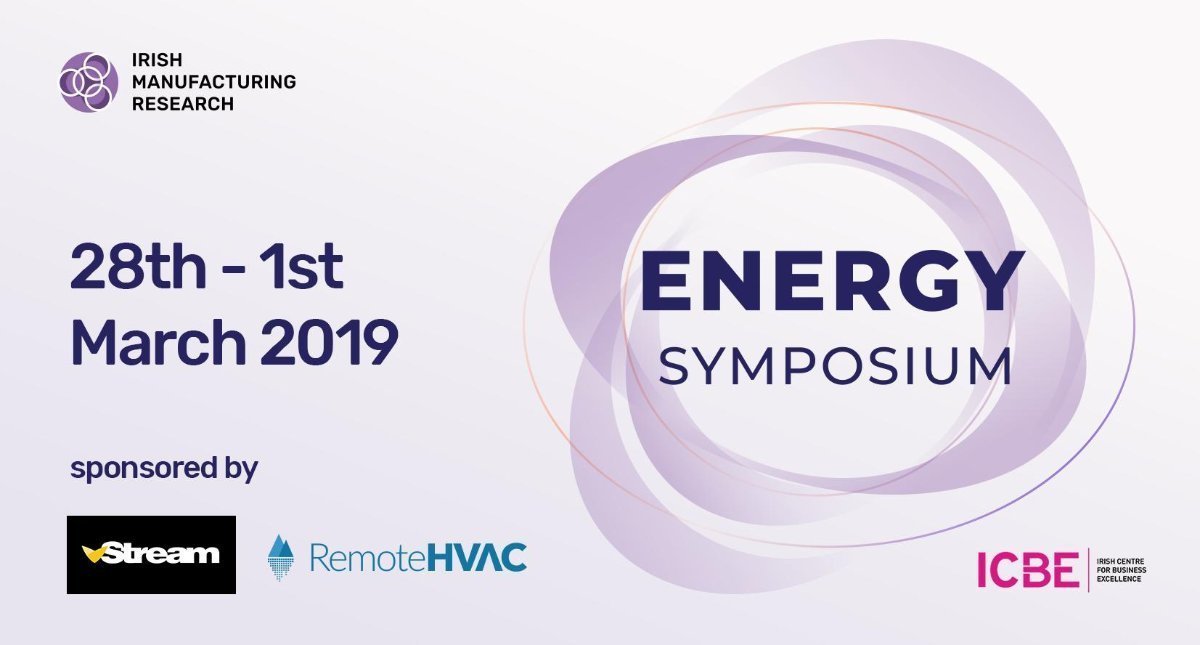 The Energy Symposium acts as an annual forum for industry professionals to share their insights and knowledge. A number of notable speakers will be attending the event, representing companies such as Microsoft, Boston Scientific, AbbVie Ireland, Allergan, Intel, Bausch + Lomb and Siemens.
vStream Co-Founder and Creative Director, Niall O'Driscoll, will be speaking at the closing ceremony on Friday followed by the closing remarks by IMR CEO, Barry Kennedy. Topics covered by Niall will include how vStream work with companies to embrace digital transformation using new technologies like virtual and augmented reality.
vStream creates immersive VR simulations for on-the-job style employee training in a safe, controlled and consequence-free environment. We also have extensive experience developing augmented reality experiences where digital content can be displayed over the users' field of view. AR is a particularly useful tool in the manufacturing industry. Niall will also be discussing how the combination of technologies such as XR and AI can help us build more 'intelligent organisations'. 
Sustainable Manufacturing
The theme of this year's symposium is sustainable manufacturing. With global energy requirements constantly increasing. Conventional methods of producing more energy to meet this growth pose a great threat to the environment. Sustainable manufacturing is no longer just nice-to-have, but a business imperative. Manufacturing companies across Ireland face increased costs in materials, energy and compliance coupled with higher expectations of customers, investors and local communities. The need for innovative methods of improving our manufacturing processes is crucial to the ongoing success of the industry.