Some of the world's top football clubs have embraced the power of VR to help boost player performance. Manchester City, Liverpool, Juventus, Manchester United, AC Milan and the Italian National team are just some of the footballing powerhouses to have integrated virtual reality into their training and analysis programmes.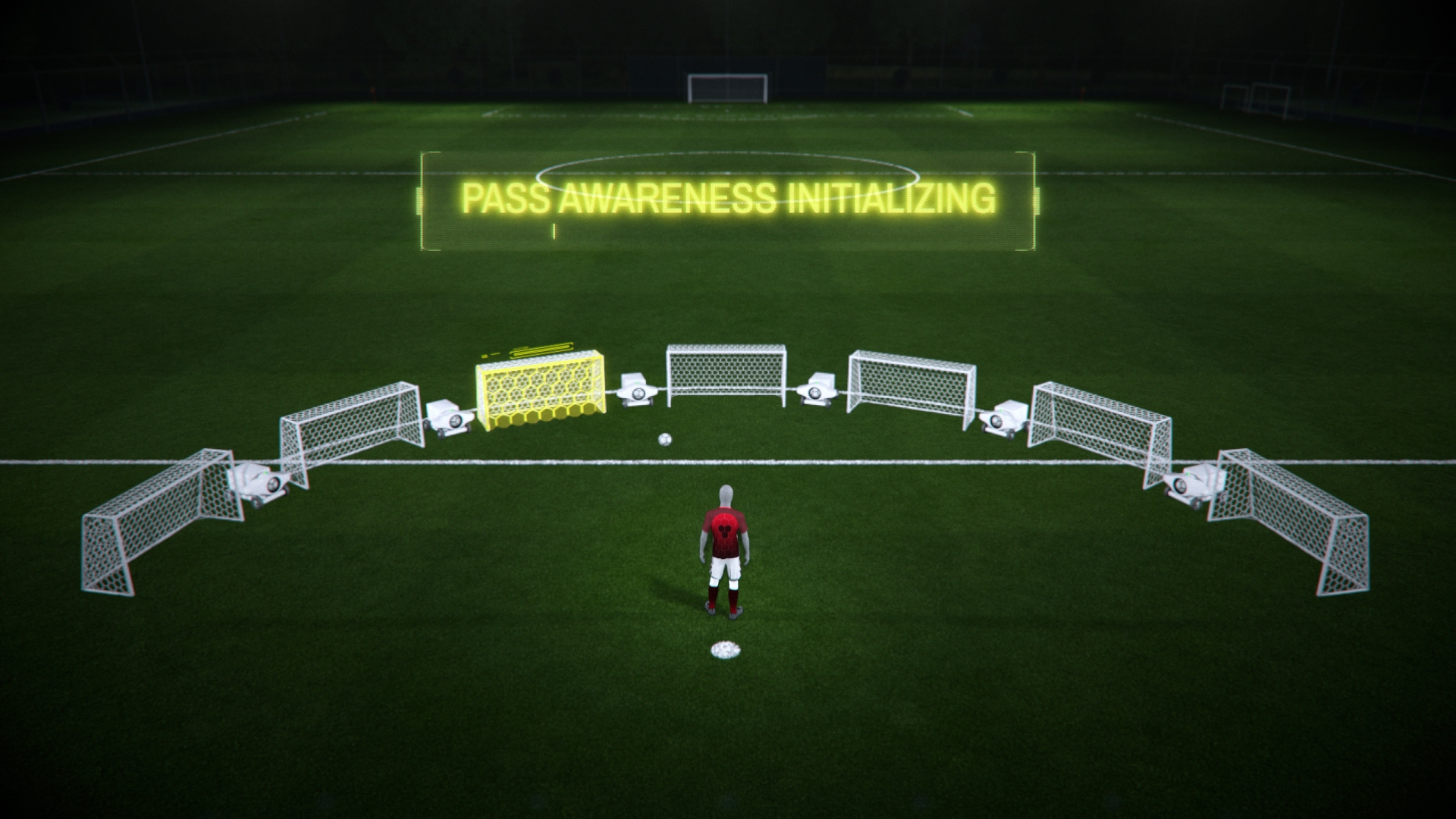 Through a UK based company named Mi Hiepa; these football clubs can now put their players through a series of challenges that will test their cognitive abilities. The company's latest training programme, Rezzil, has the ability to benchmark and record pre and post injury performance statistics. Players suffering from an injury can still practice some of their football skills using VR. This can minimise the risk of further injury while keeping the player mentally and tactically sharp. Player morale can receive a boost from being able take part in some kind of footballing activity while they are injured. 
As explained on the Rezzil website: "Over time and regular usage, this allows us to benchmark a player's average scores when fit. Key drills such as: Pass Awareness, Colour Combo, Number Pass and Proprioception measure everything from decision making through to balance and stability. VR offers a low risk virtual environment that is comparable to and aligned with on pitch capabilities."
Match Analysis & Learning
Actual match footage can also be recreated to provide players and coaches with a completely immersive VR learning environment. This can be used for a full tactical analysis of the game. Until now, football managers' views of each match has been restricted to the sidelines in their technical areas. Television broadcast footage is also extensively viewed in the days after the game to provide a fuller analysis and learning material for teams. Through the use of VR, managers can now see the game from every angle via a system of 38 fixed cameras. This can be an extremely helpful tool in determining what went wrong in a particular situation. The team can then take this information and work on fixing the problem.
Other training routines like set-pieces i.e. free kicks and corners, can be recreated in VR. For the players in particular, this can be a valuable learning tool. Players can see exactly how they should position themselves. They can also see where all of their teammates should be. The ability to view the situation from every angle can give a player a far better understanding of what they need to do for their team. 
This is by no means the first instance of a Premier League team using immersive technology. Manchester City has previously worked with vStream for the development of their augmented reality football training app – Skill City.