How the Pharma Industry Uses Virtual Reality
One of the biggest challenges facing healthcare providers and patients alike is centred around communication. Medical information is often provided in a long-winded and jargon-filled explanation. 
Virtual reality is a powerful tool for immersive storytelling and ensuring that your audience stays engaged with your content. VR allows you to see and experience content in an attention-grabbing and memorable way that was difficult to achievable before. The ability to transport the user into another world or inside the human body means that complex events can be visualised and explained more easily.
An immersive virtual experience through the inner workings of the body makes it far easier for patients to understand what may be happening within their own bodies. This method of communication for pharmaceutical companies has proven to be very effective. VR can be used to explain anything from complicated medical conditions to the negative health effects caused by smoking.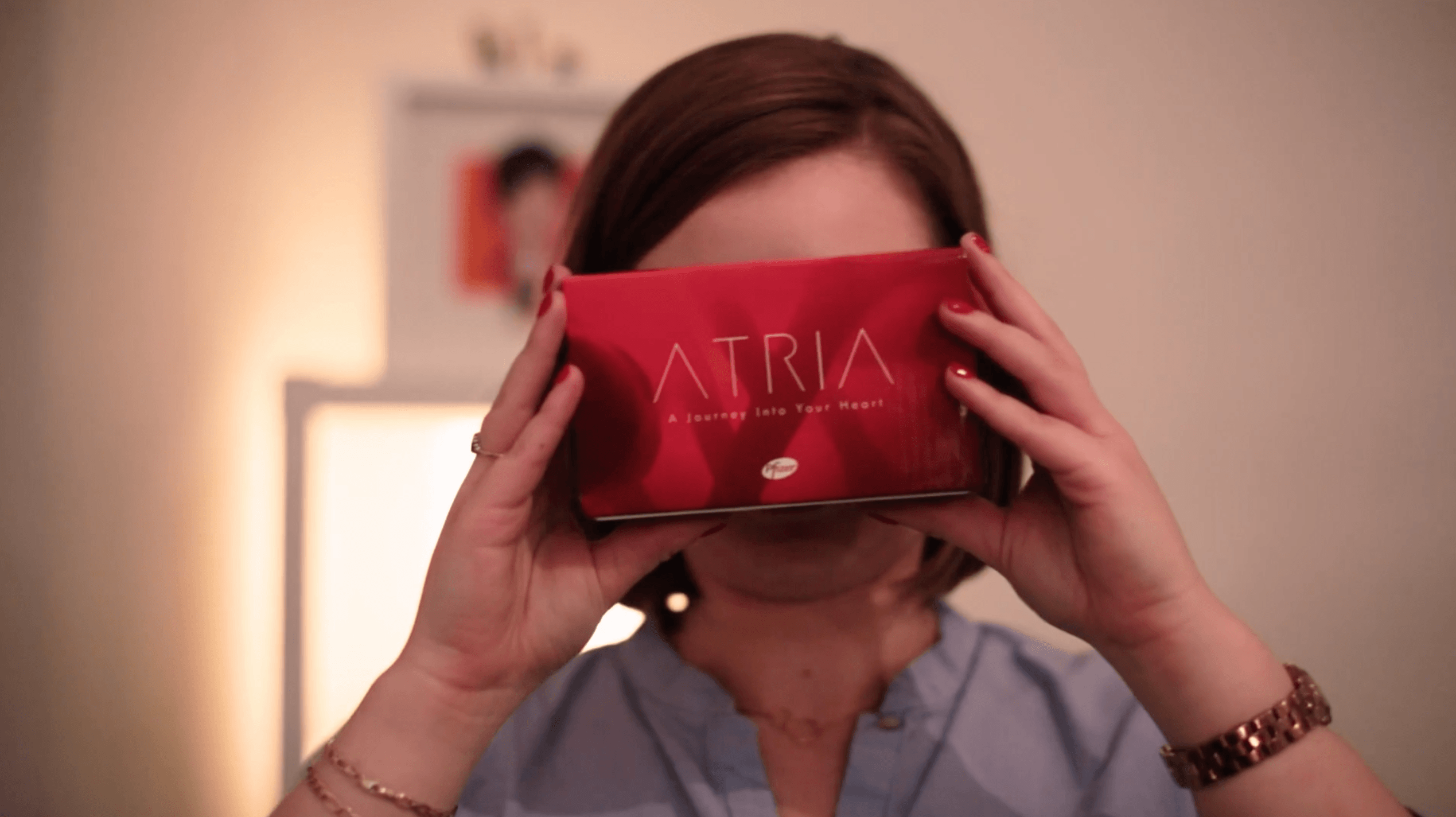 Pfizer is one of the world's leading pharmaceutical companies. They understand that virtual reality experiences are an excellent opportunity to connect with their audience in an engaging way. Through a series of 360 videos and VR enabled content; Pfizer has helped educate both patients and healthcare professionals on a wide range of ailments and medical conditions.
ATRIA: A Journey Into Your Heart
Below is 360 video that vStream designed for Pfizer Ireland's YouTube channel that includes scientifically accurate 3D visualisations and a patient-centric approach to relaying important medical information. This is an example of how virtual reality can be used to accurately illustrate what occurs within a human body that is experiencing atrial fibrillation (AF). AF is an irregular heartbeat that can cause blood clots, stroke and heart failure. People with AF often show no symptoms. Virtual reality and immersive 360-degree video are used here to explain an otherwise unseen medical condition and why it needs to be treated.
You are guided through this VR journey by H.A.R.V.- A Holographic Augmented Reality Videogram. HARV takes you through a virtual recreation of your heart and shows you in real time the inner workings of your most vital organ.
If you would like to find out more about vStream's work in the Pharma sector: click here or email info@vstream.ie.