How Coca-Cola uses Immersive Tech for Their Sport Sponsorships
Coca-Cola is one of the world's biggest brands. Coke engages its consumers through a large portfolio of marketing campaigns, partnerships and sponsorships; particularly in sport. Some of Coke's most well known sports sponsorships include MLB, NASCAR, NBA, NCAA, the FIFA World Cup and the Olympic Games.
The soft drinks giant spends billions of dollars each year to cement its position as the world's best known beverage company. This focus on brand exposure means that Coca-Cola are constantly on the lookout for the best way of engaging with consumers. A very strong digital presence and a willingness to try new things has kept the Coke brand on top. This is the reason why Coca-Cola is often seen as the benchmark for advertisers and sponsors.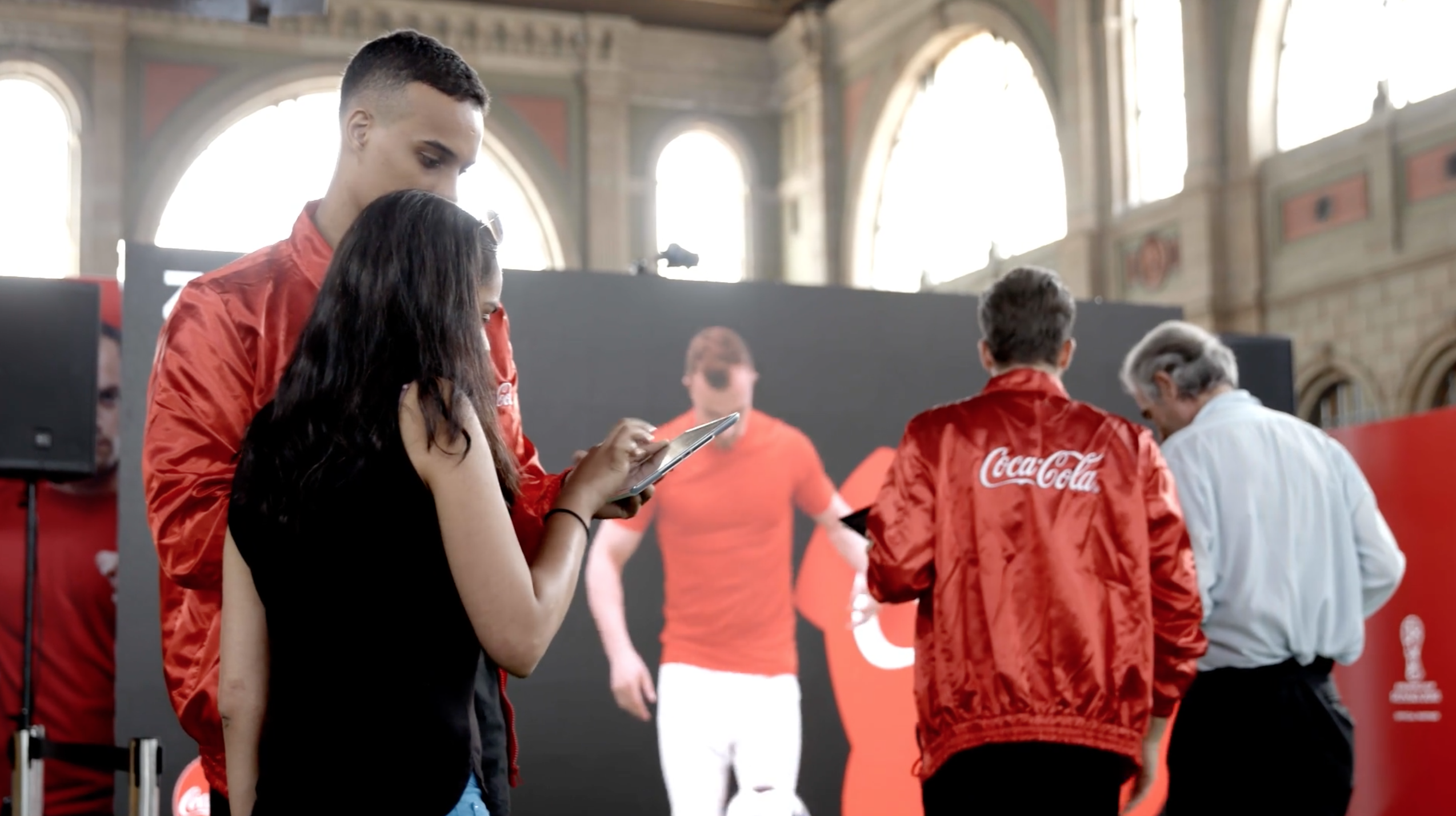 Standing out from the crowd
It is becoming increasingly more difficult for brands and sponsors to stand out in public places, particularly sporting venues. The traditional methods such as signage and scoreboard advertising are competing for consumers' attention. Advances in mobile technology and the rise in the number of ways people can watch sports from home means that sports organisations and sponsors alike need to step up their game to drive footfall to stadiums. "The reason why the fan experience is so important is because as ticket prices escalate and as there are so many competitive things that you can do on a weekend, it's become kind of hard to compete with that in-home viewing occasion," Dori Silverman, regional marketing director for Coca-Cola North America.
"It puts a lot of pressure on marketers to be able to distinguish why you should spend X dollars for a ticket because you really have to make that experience memorable and fun," Silverman added.
Immersive technology
Coca-Cola has used a number of tools in their sponsorships to enhance the customer experience within stadiums. They have previously used virtual reality (VR), augmented reality (AR), mobile apps and facial recognition technology to activate their sport sponsorships.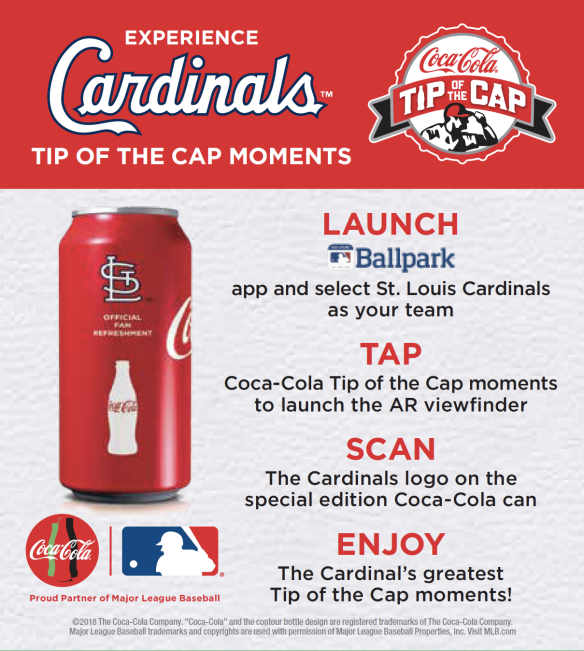 Coke launched an AR campaign this year with specialised cans that allows baseball fans to unlock video content and an augmented reality experience. Fans of MLB team, the Louisiana Cardinals, were asked to download an app and scan a can of Coca-Cola. This would reveal the all-time top 10 highlight clips from the Cardinals in AR; offering a unique and memorable experience for fans.
Facial recognition installations have also been used by Coke within baseball stadiums. Fans were given the opportunity to appear on a vintage style baseball card or have their face morph into the face of the local team's mascot.
"Our partnership with MLB, which recently celebrated its first anniversary, focuses on refreshing fans inside and outside big-league ballparks with innovative social and digital media experiences like this," said Tiffany Stone, director of sports marketing, Coca-Cola.
In preparation for the 2018 World Cup; Coke installed an AR experience in Zurich that allowed users to "play football" with the star of the Swiss national team and Liverpool forward, Xherdan Shaqiri. At the end of the experience, the user is prompted to take a photo moment with Shaqiri in AR, with the option to enter their details to receive a copy of the photo and a chance to win a Fifa World Cup Official Match Ball. All of Coca-Cola's brand activations have a social media aspect to them in order to amplify their message. Creating one-on-one experiences is important for building an emotional connection with individuals. However, it would have little benefit to the brand if they could not share the experience with a larger audience. Coke understands the importance of creating an experience that is memorable for the participant, but also has an extended lifespan through peaking the interest of the wider online community.
"Everybody's got a second screen these days, and attention spans are getting shorter and shorter. You really only have a few seconds. Finding creative solutions to how fans are consuming content, whether that's through augmented reality, or in-venue push notifications or leveraging video — those are the biggest trends." Chloe Stewart, creative activation manager for Coke.