FC Barcelona Turn to AR for Stadium Renovations
Spanish football giants, Barcelona, have begun renovations on the Camp Nou. This is Europe's largest stadium with a capacity of just under 100,000. In order to maintain its position as one of the world's top venues, Barcelona has commissioned a reported €420 million redesign of their famous grounds. The capacity of the stadium will be increased to 105,000. Barcelona will also be selling the naming rights of the stadium to sponsors. The stadium name sponsorship is expected to earn FC Barcelona €200 million.
To aid with such a massive project; Barcelona has turned to augmented reality (AR) for the design and planning of the new stadium. Microsoft HoloLens technology is used by planners for 4D construction simulations. The fourth dimension of these models consists of the estimated scheduled time it will take to build a structure. This architectural visualisation software allows for a level of planning not usually achievable. Bentley Synchro 4D construction modelling technology is used to help the FC Barcelona project team visualise and compare construction progress with the 4D construction model. Architects, designers, contractors and clients can now have a visual representation of the entire construction process from start to finish. Construction is expected to be completed by 2022.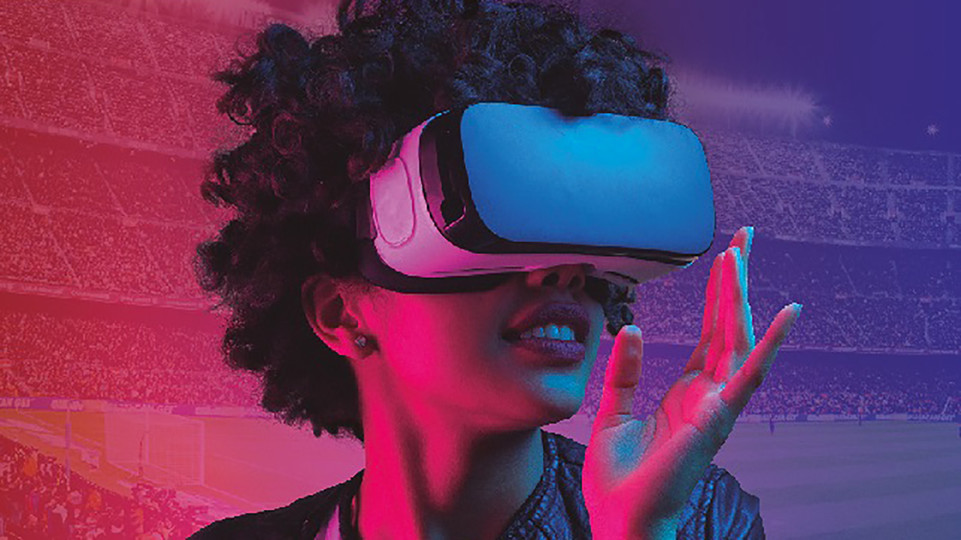 This isn't the first time FC Barcelona has used immersive technology within the Camp Nou. The club currently offers a new virtual reality tour of the stadium for fans. The Camp Nou Experience includes a new virtual reality area, in which users can put themselves inside a training session or game at the stadium. The projection lasts for four minutes and is a unique, innovative experience for Barcelona fans. The new-look Camp Nou will have media walls installed throughout the stadium. Displaying full-motion graphics and text messages, the new media walls will be used to engage crowds, enhancing the atmosphere of the match and adding extra value for sponsors.